Yohance and Di Yonna Mitchell founded Vision Tutoring Educational Foundation (VTEF) to ensure more underserved Pre-K through 12th grade students receive an equitable opportunity to achieve academic success through the provision of free and reduced-price tutoring and enrichment services. In addition to awarding tutoring scholarships and providing tutoring at no cost to the families of eligible youth, VTEF offers private (paid) one-on-one and small group tutoring to students in Pre-K through 12th grade.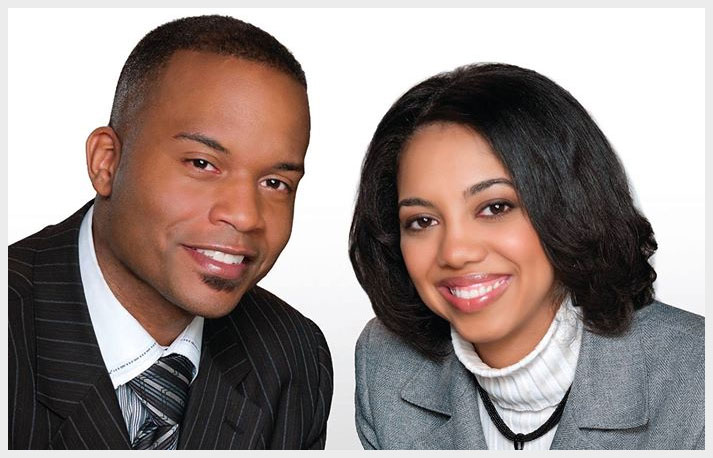 Inspired by her own elementary and middle school teachers, Di Yonna became a teacher in the Atlanta Public School system after graduating from the University of Georgia. Yohance graduated from  Georgia State University and worked in the fields of mentoring, communications, and project management at Delta Air Lines. 
In 2008, Yohance and Di Yonna came together and left their full-time jobs to focus solely on the tutoring company, which had operated on a part-time basis since 2003. With a combined 40 years of experience in the relevant fields, the power couple began operating Vision Tutoring on their solid entrepreneurial vision, unwavering faith, and passion — setting the company up for success.
The Mitchells secured a contract with the Georgia Department of Education to provide free tutoring to eligible students in Metro Atlanta. Over the next couple of years, they won the 2008 Bronner Business Institute Business Plan Competition, the 2010 MillerCoors Urban Entrepreneurship Series National Business Plan Competition, and the 2010 National Entrepreneur Excellence Award sponsored by Wells Fargo and the National Black MBA Association. In 2011, after realizing the great number of students in need who did not qualify for free services under the organization's state and district contracts, the Mitchells founded the 501(c)3 nonprofit, Vision Tutoring Educational Foundation, Inc. (VTEF). In addition to being awarded several school district contracts, VTEF currently collaborates with two long-standing nonprofit organizations to create positive change for students in need. Most importantly, through the pursuit of their passion for youth success, VTEF has forever changed the lives of nearly 5,000 students who have benefitted from what all began as a vision.
First and only provider selected to implement the Flexible Learning Program (FLP)
2013, Atlanta Public Schools
First and only provider chosen to serve the lowest-performing elementary schools in the Douglass Cluster as a part of the APS Turnaround Strategy
2015, Atlanta Public Schools (APS)

2018, Community Foundation for Greater Atlanta 
Coronavirus Relief Funding Award Recipient
2020, Gwinnett County Government Community Development Program
Greater Atlanta COVID-19 Response and Recovery Fund Award Recipient
2020, United Way and the Community Foundation for Greater Atlanta
Community Services Program (CSP) Award Recipient
2020 and 2021, Fulton
County Government Department of Community Development